The kitchen is a special place that is a central part of home life. This room is where you prepare meals and also spend time with your loved ones. However, if your kitchen is small and you would like to optically enlarge it, here are 5 tips.
Optical enlargement – how to achieve it?
At the outset, it's worth standing up for small rooms and making it clear that a very large space is not necessarily an advantage. If you've ever designed a large space, you're well aware that this is no easy task. But a fairly small kitchen can also cause some design problems. There are, however, some ways of making it seem bigger and therefore more welcoming for everyone in the household.
1. The right choice of colors
A rich color palette offers many possibilities and intriguing combinations. However, a small kitchen is a limited space that doesn't lend itself well to flashy accents. That's why it's best to opt for light colors in a small space. They make the interior transparent. This does not mean, however, design only in shades of white and light beige. It is worth remembering that light, neutral colors should be the basis of a small kitchen. All the decorations are better to choose quite restrainedly.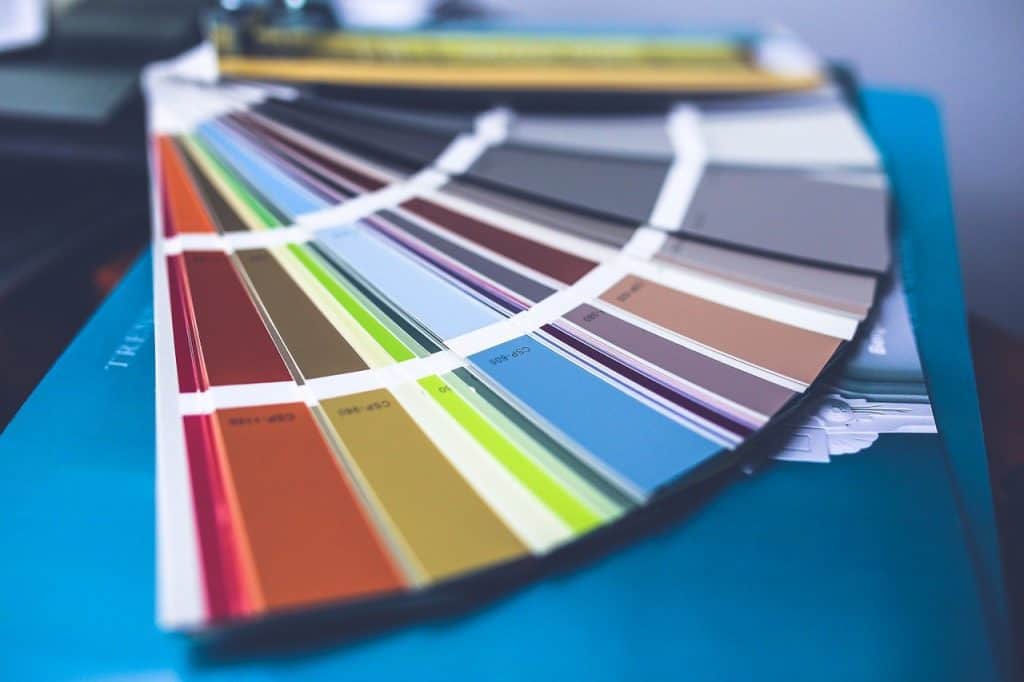 2. Simple development
Before you start arranging the interior of your small kitchen, think carefully about what cabinets you need. There are many solutions you can take advantage of. For example, by choosing only base cabinets, you'll gain a lot of space at the top, which will optically enlarge the entire room. This is especially a good idea if you don't need a lot of storage space. In larger families, however, where there are lots of kitchen accessories and every centimetre counts, it is worth opting for upper cabinets. It can reach almost to the ceiling – a very clever use of space. Thanks to this, the kitchen countertops will always be tidy, because all the equipment, kitchen utensils will find their place in cabinets and capacious drawers, making the room look larger. Straight cabinet fronts are also a good decision, giving you a smooth surface for your kitchen cabinets.
3. Shop smart
When shopping, think carefully about whether you really need every single thing you have in your cart. Well thought out shopping will help you avoid a cluttered kitchen. It is easy to add more kitchen items, but it is harder to get rid of them. If you tend to accumulate too many items and accessories, and have a hard time getting rid of unused things, remember to shop with some restraint. This way, you'll get the cleaning done in no time and your kitchen will be a nice and tidy place.
4. Rethink your table and chairs
A very practical piece of furniture is an extendable table. If you don't need a very big table every day, it's better to choose a compact model. But from time to time everyone needs a larger surface, for example when you invite guests. The shape of the table is also important. Rectangular tables tend to be the most popular, but consider a round one, too. It can look very impressive, especially if you choose a model made of wood.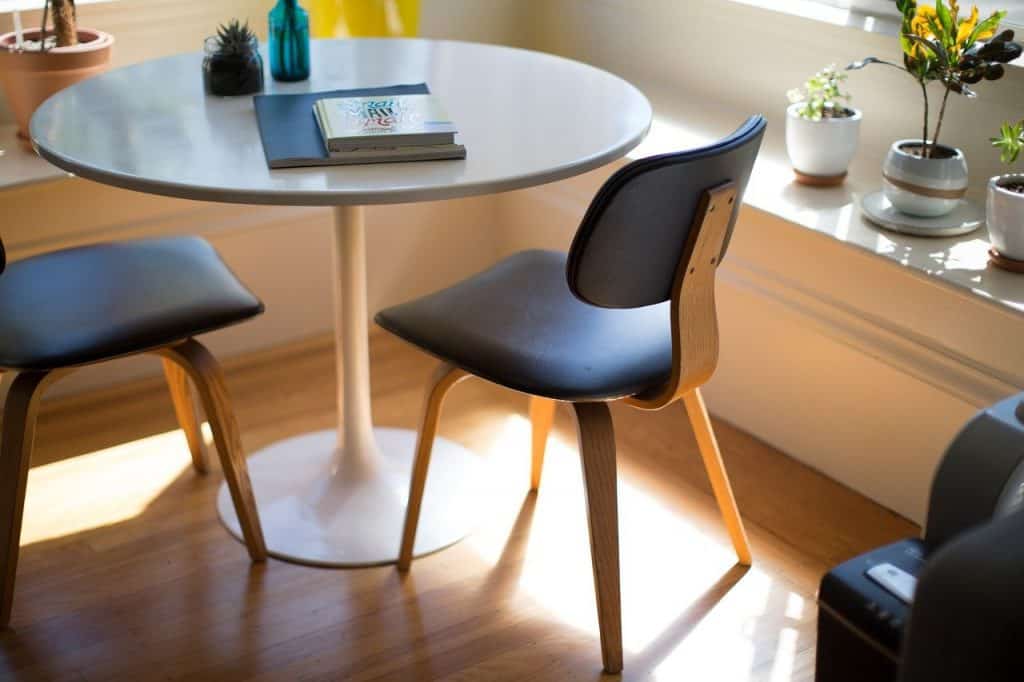 5. Light
Lighting is also very important. When buying lamps, it is best to suggest which side of the light your kitchen windows face. South orientation usually provides a lot of daylight in the rooms. Such interiors always appear larger. A large patio window in the kitchen is one of the best ways to optically enlarge the space, however not everyone has the opportunity to buy an apartment with such a kitchen. Such large glazed windows look beautiful, especially if the view outside the window is interesting.
To give your kitchen an individual expression, you need to assess its potential. Each interior can have its own unique charm, only you need to bring it out. Helpful will be original accessories and decorations that will give the interior a personalized expression.