Chairs are an indispensable part of many garden arrangements. They allow you to relax after hard work in it, as well as spend time with family and friends in the fresh air. On the market you can find many models of garden chairs in a variety of colors, shapes and sizes, made of materials such as metal, plastic or natural. What garden chairs to choose for your garden to not only enjoy the beautiful appearance but also comfort?
Garden chairs made of plastic
Contrary to popular belief garden chairs made of plastic can enjoy their impeccable appearance for many years. Currently in stores you can find models that are not only characterized by an interesting design but also durability and increased resistance to adverse external factors. Thanks to this, prolonged exposure to sunlight, rain and even frost do not affect them. An additional advantage of models made of plastic is their incredible lightness, thanks to which they can be easily moved from place to place and rearranged as needed. Currently on the market you can find plastic garden chairs in almost any color, from those imitating natural materials, maintained in warm browns and beiges, through classic black and white models, to a bit more extravagant proposals in strong red, blue or green. Thus, they can be easily matched to any arrangement in the garden or on the terrace.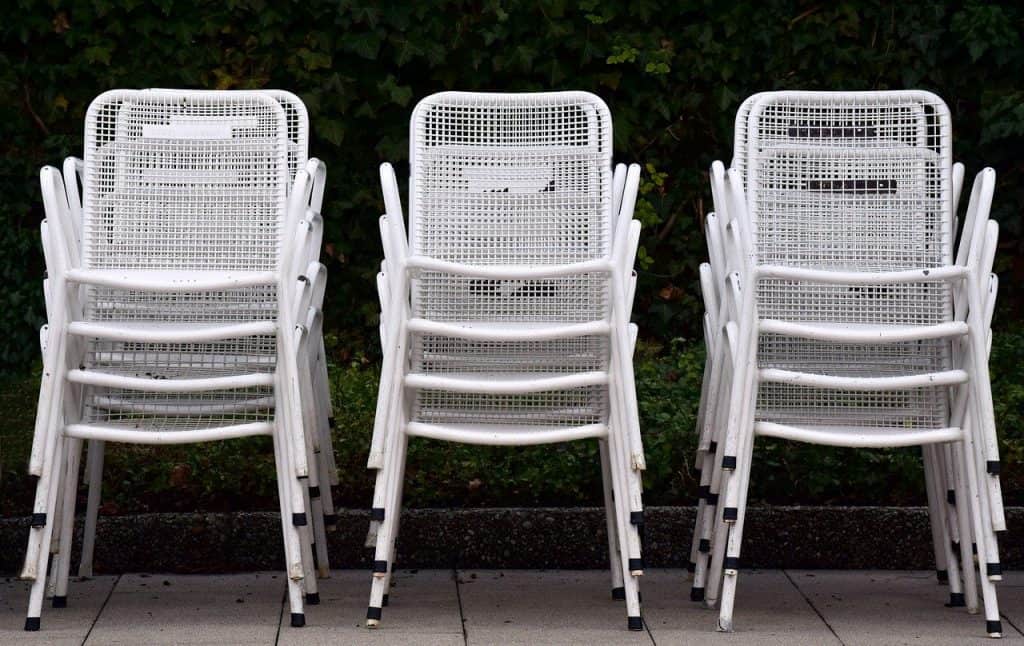 Nature likes natural materials
A garden full of greenery, flowering beds and bushes, and among them a chair made of natural materials, such as wood or wicker. Chairs made of natural materials fit perfectly into garden arrangements and look elegant and stylish. They are one of the more expensive solutions when it comes to this type of garden furniture, but with proper care to protect them from external factors, they can serve their users for many years. Wooden and wicker chairs will also allow you to create a rustic corner conducive to relaxation in nature. That is why they are very often chosen by slowlife enthusiasts. On the market you can find both chairs made of natural materials in a classic form as well as wicker woven chairs in the shape of deep armchairs allowing you to sink into them for a long time with your favorite book in your hand.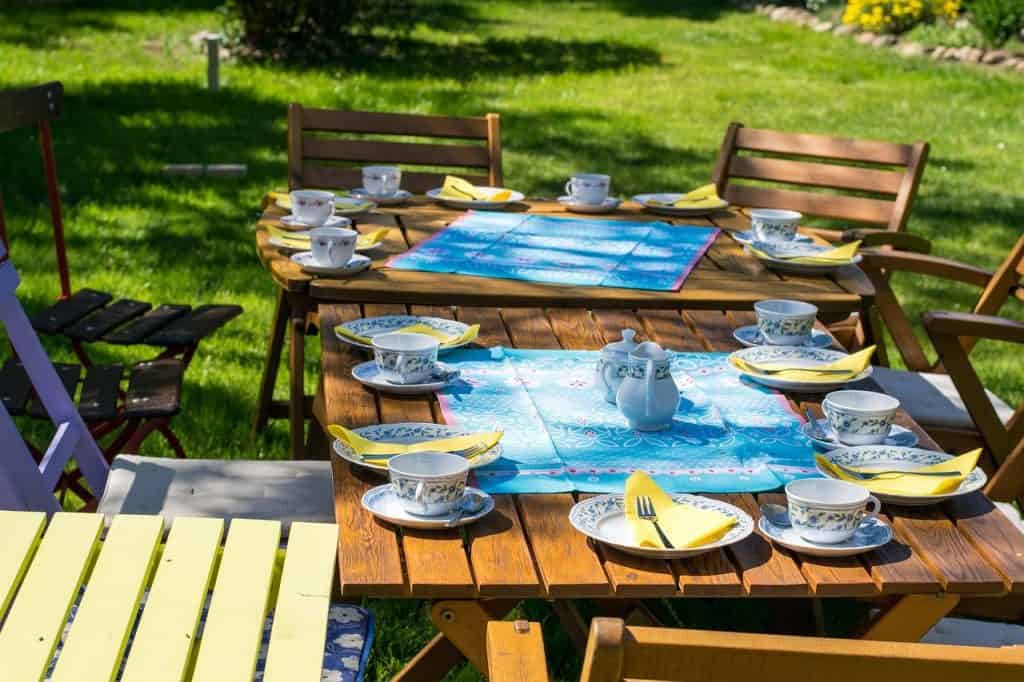 Bet on durability and reliability
The most durable and least cared for are, of course, garden chairs made of metal. Despite the fact that many people reject this type of model due to the fact that metal surfaces quickly heat up, cool down and are not very pleasant to the touch, it is worth giving them a chance in your garden. Supplemented with stylish cushions or covers, they will provide adequate comfort while sitting on them, and their metal surface will not require maintenance. In addition, most metal chairs have an anti-corrosion coating that effectively protects them from damage.
What to look for when choosing chairs for your garden
When choosing chairs for the garden, you should pay attention not only to the material from which they will be made, but also to their color and design. It is best if it matches other elements in the garden, such as pots or the table where they are to be placed. If you want to obtain a coherent garden arrangement, it is best to bet on models in the same color as other accessories.
When buying chairs, it is also worth remembering about such accessories as cushions, which will ensure full comfort of sitting on them. After all, garden chairs are not the most comfortable pieces of furniture, but cushions placed on them will allow you to spend long hours chatting with friends and family without persistent back pain or discomfort. An interesting idea is to purchase these types of items in contrasting colors to the color of the chairs. This will make them stand out against their background and look extremely stylish.