First grade is already a certain level. Our child is entering uncharted waters of new experiences. To encourage and prepare your little child for the changes, it is worth starting with the decor of the room. A student's room is no longer a room full of toys, but also a place for learning. When arranging it, it is important to organize the space. Where to start?
The most important desk
The most important piece of furniture in the first grade student's room! It is there that our child will organize his/her work place and do homework. It is worth to think about adjusting the desk to his/her rapidly changing height (and maintaining the correct body posture), and therefore about adjusting the height of the desk top. The desk should also be spacious, so that all school supplies, books and learning aids can fit on it. Otherwise our newly minted student will not want to do his homework on it.
Student's chair
A proper chair should be bought to the desk. The chair should also be adjustable in height in order to maintain the ideal posture of the child. This is a good solution because you won't have to constantly change the furniture when your child grows up. Additionally, it should be comfortable and encourage learning.
Sacks or hammocks
It is worthwhile that in the room there is a space for relaxation, as opposed to a zone intended only for study. They should be strongly separated from each other. When our new student is doing his homework, he should be in the right place, so that nothing distracts him and he is maximally focused on his tasks. In the relaxation zone, comfort is provided by, among others, comfortable sitting bags (however, they need more space) or a hammock. They are perfect for reading and when the child is visited by someone.
Shelves, cabinets, bookcases
To make it easier to take care of school supplies, numerous books and other school stuff, it is worth to equip the room with a large number of shelves, cabinets or bookcases. All shelves should be within the child's reach, so that he or she can reach the necessary items on their own. This system will help the first-grader to stay organized in the future.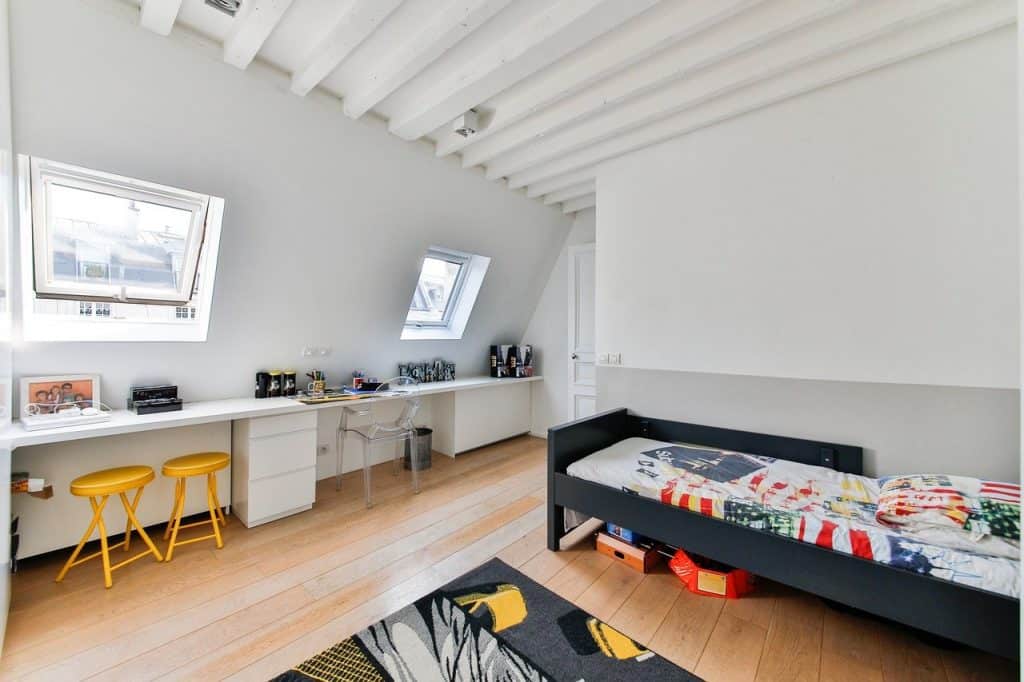 Lighting
The study area needs to be well lit to take care of the eyesight. This is why it is common to place the desk near a window. In addition, a desk lamp is useful, so that at any time your child can illuminate, for example, the page of the textbook he is reading.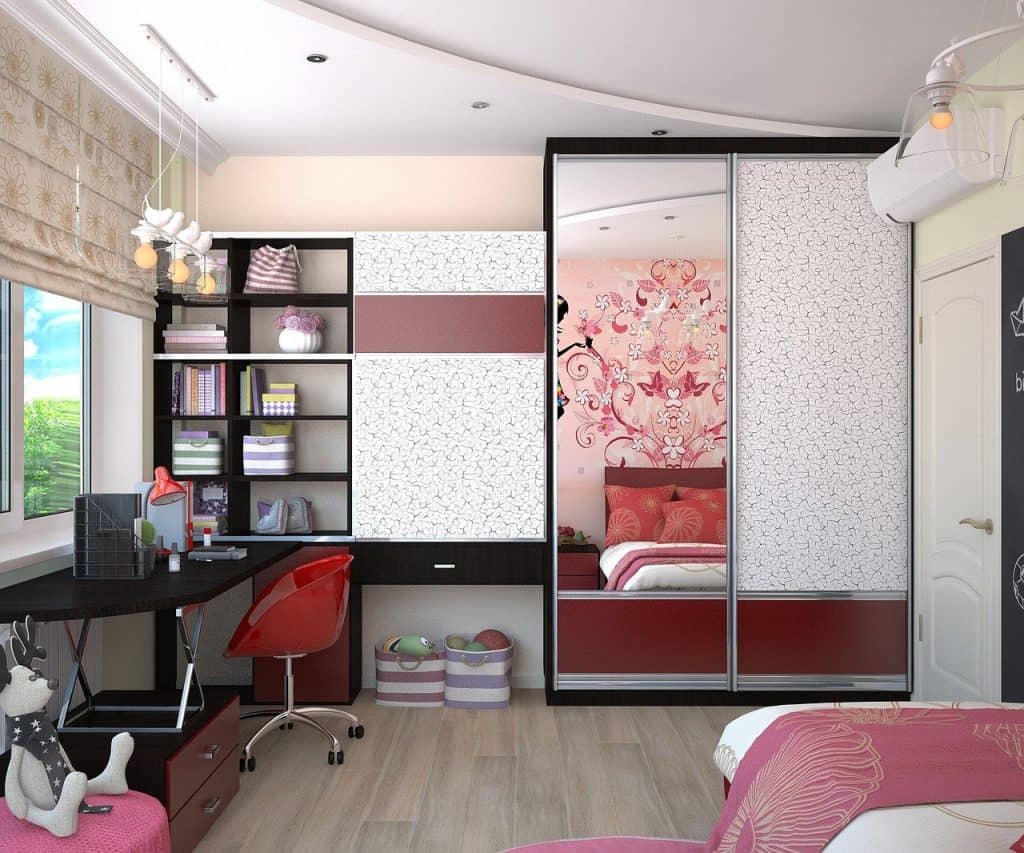 Colors
The student's room should be colorful – after all, the first-grader is still a child and his place will not be used only to study, but also to relax and play. Good choices here are pastel shades of blue, green or orange. Girls' rooms will still prefer pink with an addition of white. Be careful that these colors are not pushy or too flashy – usually subdued shades are chosen (they help in concentration).
The ideal room
A first-grader is no longer a kindergartener, so his room must be properly organized. Divided into the sphere of study and rest, with comfortable chairs, a large desk, shelves and appropriate accessories. A student needs more things in his room, so proper arrangement is essential here.
Main photo: Victoria_Borodinova/pixabay.com