Your dream is just beginning to move from the phase of plans and visions into the phase of realization. It has happened! You start building your own house. The level of your excitement is reaching its peak, because in a dozen or so months you'll finally be living on your own. But before you get swept up in the whirlwind of work, watching over construction crews and choosing tiles for your kitchen, there are a few things you need to know to prevent your dream home build from turning into a real nightmare. Below you will find everything you should keep in mind while building your house.
Carefully check the place where you want your house to stand
You've been looking for months for that one dream lot and here it is, just like in your dreams. Everything is right on it, even the tree is growing where you saw it in your imagination. But before you make the purchase, there are a few things you need to do
First of all, check the legal status of the plot. You will find everything about it in the land register. This is where it will be described whether the plot has a building status and whether it is not in debt or located in a protected nature area
Another issue is checking the local zoning plan. You will find out whether in a few years there will not be a busy highway under your house, what investments are planned in the area for the nearest future and what buildings can be erected on the plot. Additionally, MPZP will allow you to choose the right house project in accordance with its requirements.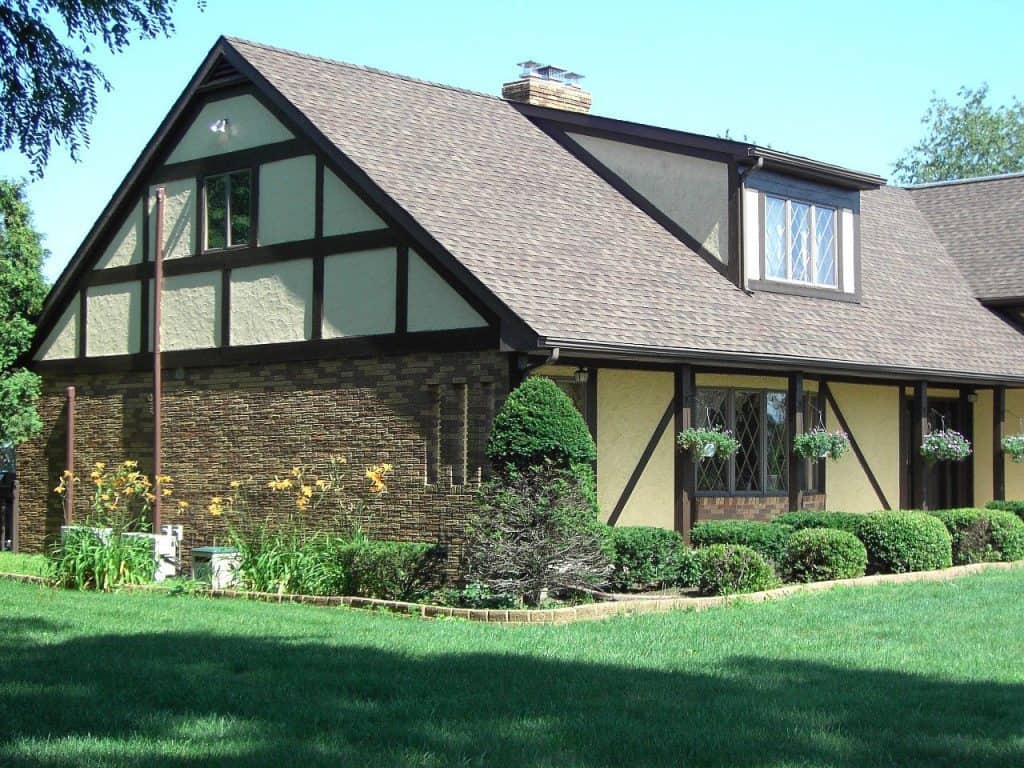 Decide whether you are going to build by yourself or hire professionals
When the first, preliminary phase of house construction is over and you already have the project in your hand, it's time to make one of the most important decisions – how your house will be built. You can choose between two methods. The first one is to hire a team of professionals who will take care of the construction from beginning to end and you will only watch from the side and finance the work. The second is the economic method. It is based on the fact that you yourself are the builder, the supplier and the supervisor of works. It is worth remembering that it requires a lot of time and almost full commitment and often the apparent savings of the economic method turn into higher costs.
Do not save on materials and construction crew
Building a house is a huge investment, and often the budget planned at the beginning has nothing to do with the real costs incurred during the construction of the building. Running out of money may give you a devilish plan to save money in the form of cheaper materials and construction crew. However, this is not a good solution. Remember that the materials you build your house with will have an impact on its durability as well as comfort. A few hundred zlotys saved on cheaper cement or sewage pipes may result in huge costs in the future due to the need to replace cheaper elements that will wear out much faster. Therefore, instead of saving on materials, look for savings when finishing your house, for example, postponing the making of a kitchen to a later date.
Another sin that a running out of budget will lead you to commit is hiring a cheap construction crew or a self-assembled team of builders made up of local professionals. There is nothing worse than lack of experience and cooperation on a construction site. If you hire a cheaper team, you can be almost sure that if something goes wrong, they will blame everything but their lack of skills and you will be left with a crooked floor that needs to be fixed and you will end up paying more than if you hired real professionals from the beginning.
To sum up, you could write a lot about building a house, and still probably would not be able to discuss all the issues. The most important thing, however, is to take care of all the formalities related to the plot, construction plans and permits before starting construction work. It is also worth remembering that the house will not be built in a month, so you need to be patient and trust the experience of those who know best.