The table setting is an important part of the decoration, both for the holidays and during family gatherings and celebrations. See our table setting inspirations, which you can also use every day.
What kind of table setting to choose?
It all depends on the style of your home or apartment. So match your table arrangement with the rest of your decorations, so that you create a coherent whole.
Keep in mind that:
fresh flowers or twigs add a cozy touch at any time of the year,
for an important celebration it is good to prepare an elegant tablecloth,
you can choose disposable or reusable, cloth napkins, in a pattern matching the whole tableware,
the table arrangement should reflect the character of the current season.
The table should also be well lit. Of course, it's all about the main light, so that everything can be seen clearly, but not only that. When the whole family is already after the meal, but there are casual conversations at the table, delicate lighting and pleasant candles will be useful. In winter, it is worth using Christmas decorations, such as twinkling lights.
Table arrangement inspirations
Below we present the most interesting table arrangements that you can use for Christmas and beyond.
With navy blue dinnerware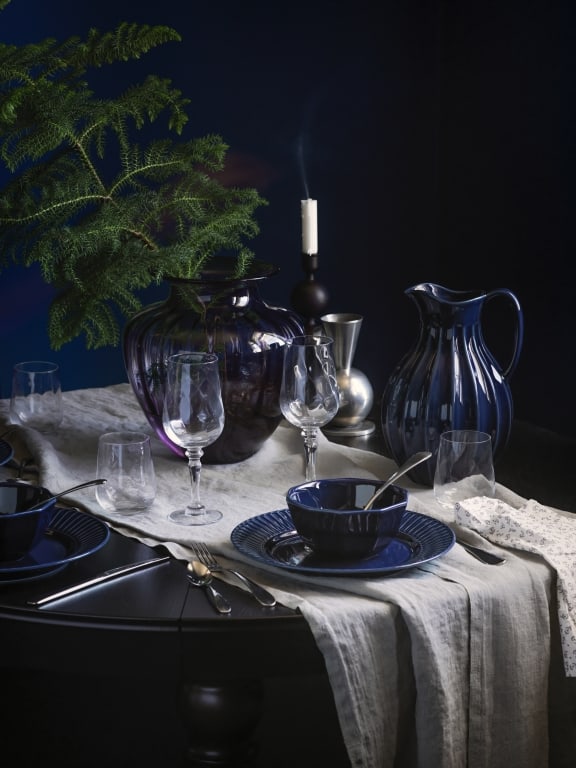 Rustic with a country feel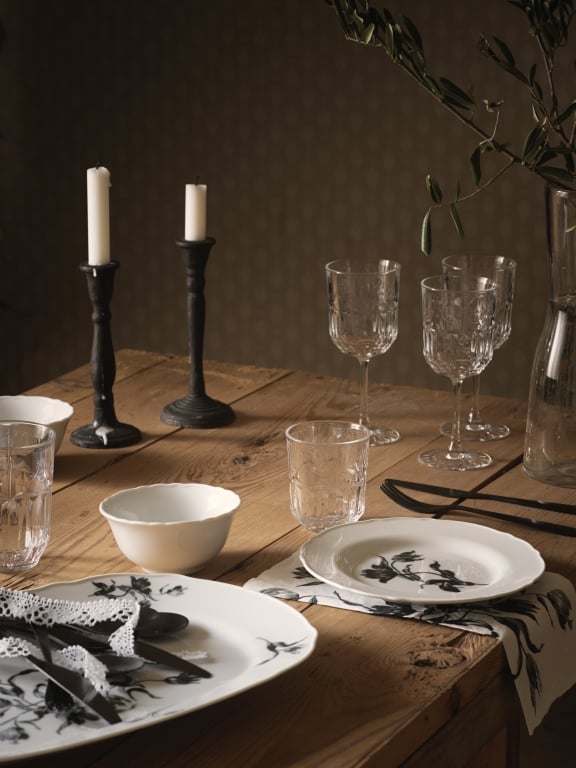 Elegant and minimalist table settings
A version with bouquets in the center